Age means nothing, smile says everything! For the little ones, shorter than 115 cm, we have a special kids park where children can enjoy various attractions. Jumping to nets, long zip line rides. Just like grown ups do! There is a kids park with 2 trails, which are suitable for 2-7 year olds. Adults can […]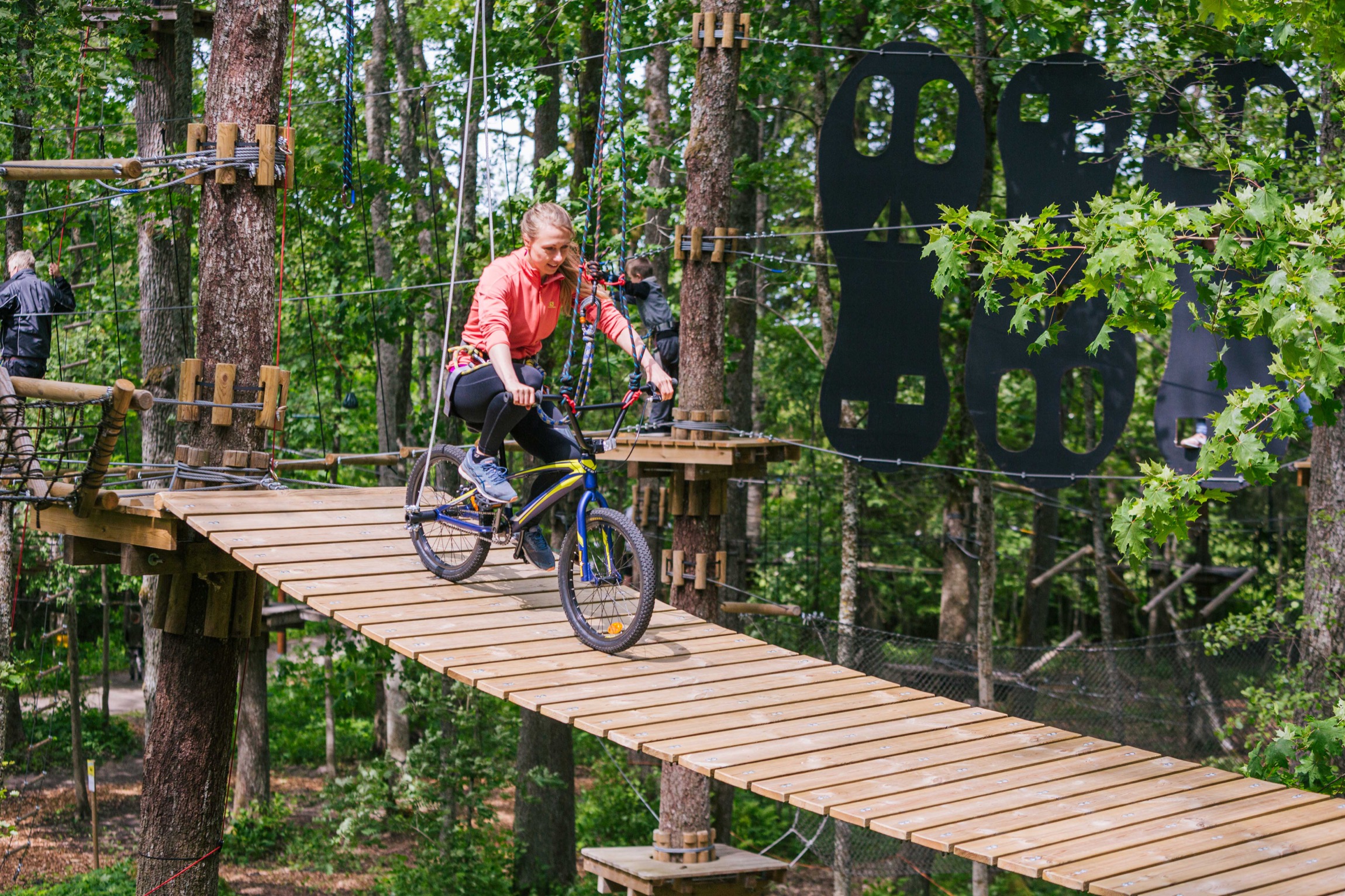 Rent a bike and take a  ride from Pärnu city center to Valgeranna! Here you can enjoy the beach and have an adventure up in the trees. Special offer to all the cyclists -10% See you in Valgeranna!
On holidays the opening hours are slightly different. 23.06 – access to trails 10.00-17.00, trails close 19.00 at the latest. 24.06 – access to trails 11.00-19.00, trails close 21.00 at the latest. We wish you healthy holidays!
If you wish to reach us by public transport, take bus no 25. Available from 13th of June to 20th of August. Departures from Pärnu bus station to Valgeranna and from Valgeranna to Pärnu. Departures from Pärnu bus station every hour. From 9:07 until 18:07. Departures from Valgeranna every hour. From 9:56 until 18:56 and […]
Valgeranna Adventure season opens 23 of April! In April we are open from 23.-30.04 every day In May we are open Friday – Sunday. In June, July, August we are open every day. Adventure, adrenaline and fun awaits! Please come and enjoy adventures while completely healthy. See You in Valgeranna.